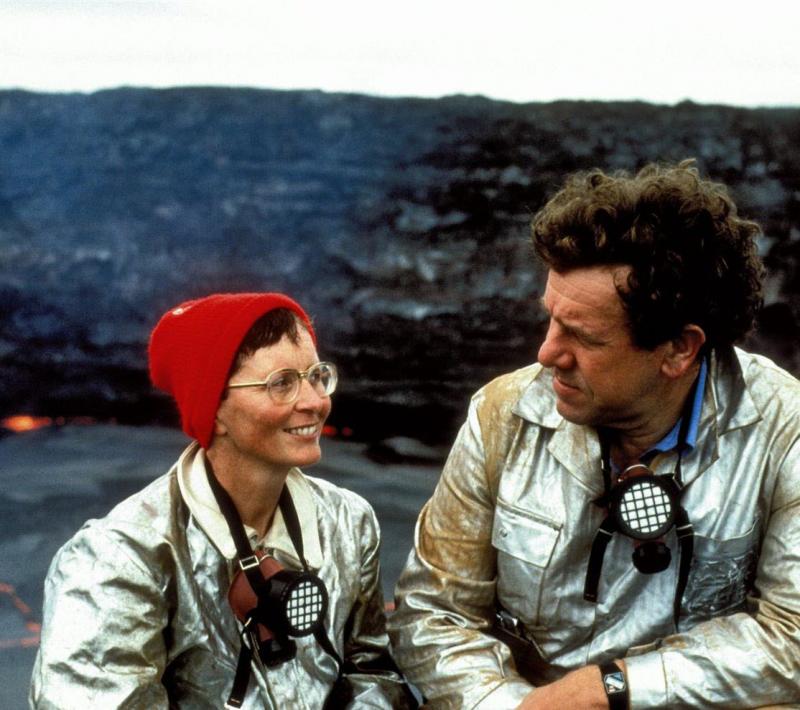 This week at the Lincoln Theater
The Lincoln Theater presents two "hot" events on the big screen. First, a documentary about the love story between two volcanologists and the hundreds of hours of footage they left behind. "Fire of Love," opens Friday. Second, Ralph Fiennes directs the cast of David Hare's "Straight Line Crazy," from National Theater Live. A flamboyant tale of New York's most powerful man and master manipulator whose legacy changed the city forever. Mark your calendars for this one-night-only event on Thursday, September 22.
"Mrs. Harris Goes to Paris" – (PG; 1h55) – In partnership with Maison Dior, Mrs. Harris Goes to Paris tells the story of a widowed cleaning lady in 1950s London who falls madly in love with a Dior couture dress and decides she must have one of her own. After working, starving and playing to raise the funds to pursue her dream, she embarks on an adventure in Paris that will not only change her own vision, but the very future of the Maison Dior Last screenings at 2 p.m. and 7 p.m. Wednesday, Sept. 14 and Thursday, Sept. 15
'Fire of Love' – (PG; 1 hour 33 mins) – Fire of Love tells the story of two French lovers, Katia and Maurice Krafft, who died in a volcanic explosion doing what brought them together: drilling the mysteries of our planet, while simultaneously capturing the most explosive volcanic images ever recorded. Along the way, they changed our understanding of the natural world and saved tens of thousands of lives. Unseen hours of pristine 16mm film and thousands of photographs reveal the birth of modern volcanology through an unlikely lens – the love of its two pioneers. Play at 2 p.m. and 7 p.m. Friday September 16, Saturday September 17; at 2 p.m. and Wednesday, September 21; and at 2 p.m. on Sunday, September 18 and Thursday, September 22.
'Straight Line Crazy' – National Theater Live – (R; 3 hours) – For 40 uninterrupted years, Robert Moses exploited those in place through a mixture of charm and intimidation. Motivated at first by a desire to improve the lives of working people in New York, he created parks, bridges and 627 miles of freeway to connect people to the great outdoors. Faced with the resistance of protest groups campaigning for a completely different idea of ​​what the city should become, will the weakness of democracy be exposed in the face of its charismatic conviction? With Ralph Fiennes. Only one session on Thursday, September 22 at 7 p.m. Tickets: $15 adult, $13 member and $5 youth 18 and under.
Coming soon: River Company presents: "The Complete Works of William Shakespeare (Abridged)" – September 23 and 24; "The Good Boss" – September 24
Tickets are available at the door starting 30 minutes before showtime or online in advance on the theater's website at www.LincolnTheater.net. Movie tickets are $8 for adults, $6 for members and youth 18 and under. Event ticket prices vary. The Lincoln Theater Covid protocols are available on the website. The Lincoln Theater is located at 2 Theater St. in downtown Damariscotta. Curtain rising!