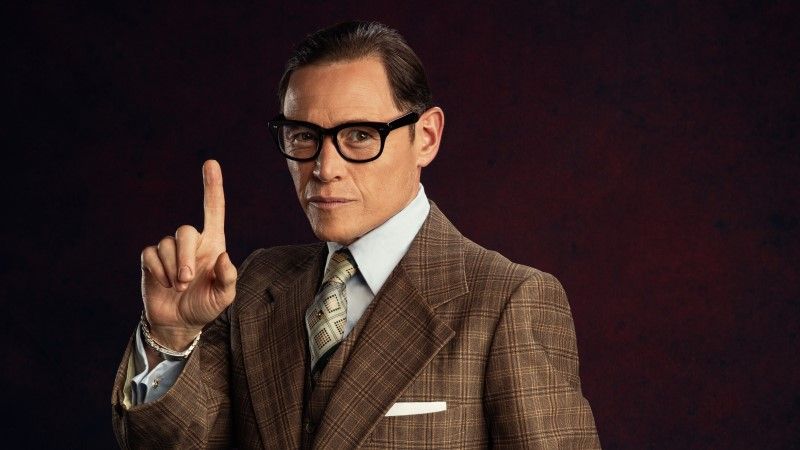 The Offer's Burn Gorman tells us what drew him to the role
Burn Gorman (Owen Harper in the BBC series TorchwoodVinsher Grath in Halo) enjoys learning different bits of information about making iconic movies. "It's really fascinating to peek behind the curtain in a way," he told What to Watch in an interview. This is partly what prompted him to The offera new Paramount Plus original series about the creation of The Godfather, especially to his character, Charlie Bluhdorn.
Bluhdorn won't be familiar to casual moviegoers – unlike Francis Ford Coppola, Marlon Brando or others associated with The Godfather – but Bluhdorn played a key role in the birth of one of the most famous films ever made.
Charlie Bluhdorn was the founder of Gulf + Western, which acquired Paramount Pictures in 1966. This made Bluhdorn the owner of Paramount when making The Godfather. Although he appointed Robert Evans to run the day-to-day operations of the studio, Bluhdorn always kept tabs on what was going on, which could make things difficult for everyone involved.
"I think Charlie was known to be an extremely eccentric and driven individual," Gorman says, as evidenced by nicknames he was given, such as "The Mad Austrian of Wall Street" and "Hurricane Charlie."
"He was incredibly brilliant and was just one of those really amazing people who make things happen, you know, willy-nilly. I like people like that. They're not the easiest people to talk to. rub shoulders with, but it was great to play someone like that."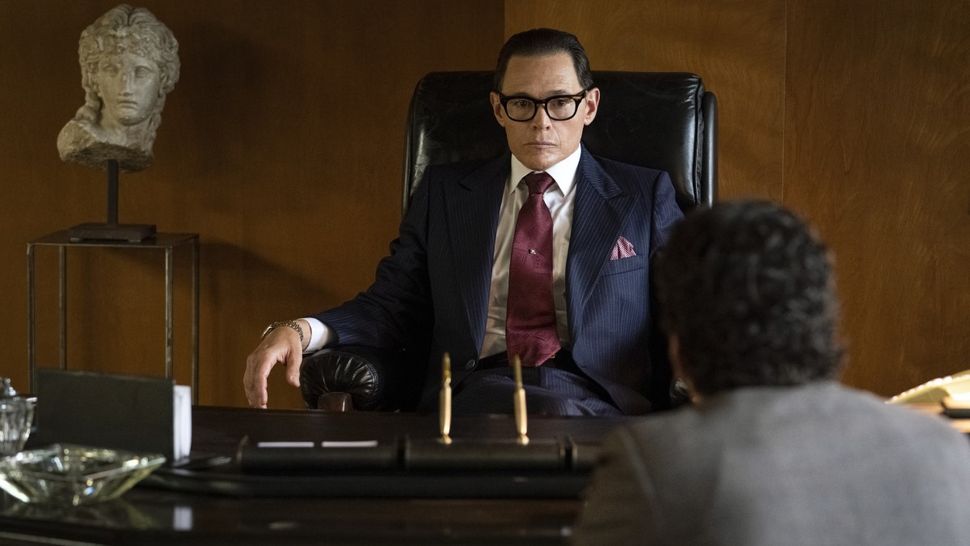 Putting on a strong Austrian accent and leaning into Bluhdorn's eccentricities, Gorman hopes people won't soon forget the man after watching The offer. "You either love him or hate him, but you have no opinion on him," he says.
The offer is the second Paramount Plus series Gorman has starred in, as he is also part of the ensemble cast of Halo. Viewers may also recognize him from movies and TV shows like the Pacific Rim franchise, Enola Holmes, The extent, The iron Throne and The dark knight rises. The offer finds him diving into another period piece, something Gorman enjoys participating in.
"I think I've always had a fondness for another world…being taken to another world, another place, another planet, maybe," he says. "As an actor, you play in this sandbox, which doesn't follow the normal rules. I was very, very lucky to be able to play characters like that and have it continue for a long time."
Join Gorman in the sandbox in this story based on the experiences of The Godfather producer Al Ruddy are Miles Teller as Ruddy, Juno Temple, Matthew Goode, Giovanni Ribisi, Dan Fogler, Patrick Gallo and Colin Hanks, plus a number of actors representing the cast of The Godfatherincluding Justin Chambers (Marlon Brando) and Anthony Ippolito (Al Pacino).
"All these iconic actors at different stages of their careers; different creations at different stages of their careers. It's something that I think the creative team did really well. The actors play them so well," Gorman explains.
The offer launches new episodes exclusively on Paramount More Thursdays.