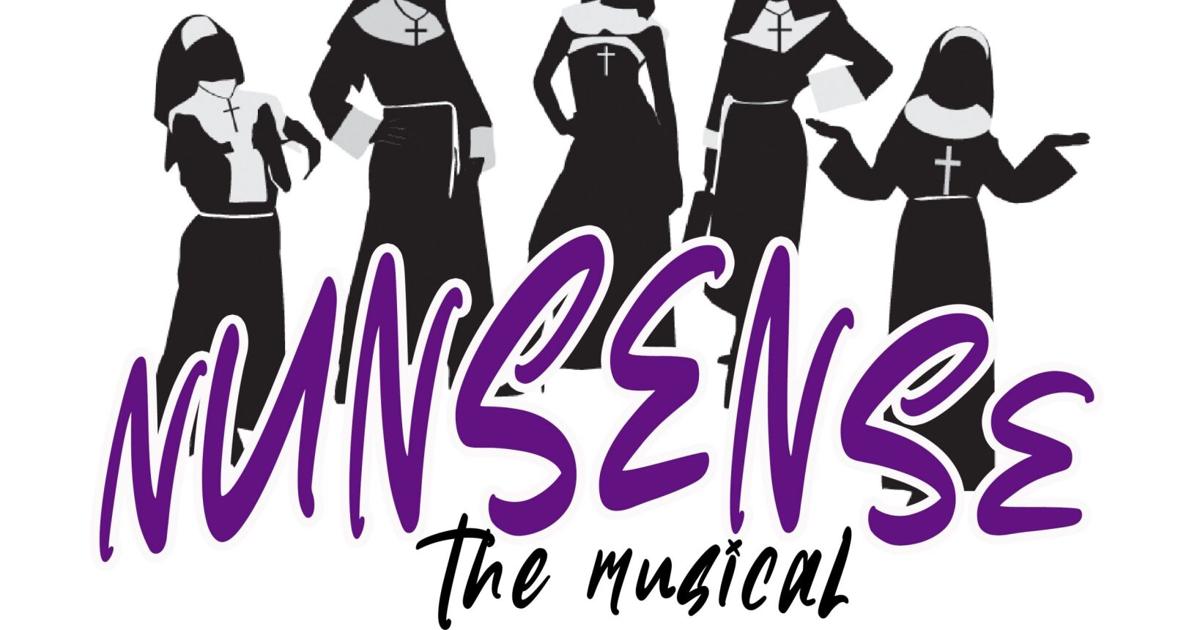 Shows ahead | New Season of Cresson Lake Playhouse Offers Diverse Programming | Features
CRESSON, Pa. — A mix of stage shows will entertain patrons as the curtain rises on Cresson Lake Playhouse's 2022 season.
Paul Seymour, the venue's artistic director, said it was great to be back offering a full schedule after having to cancel the 2020 season and have limited shows in 2021.
"We've had wonderful energy and the support we've received has been tremendous," he said.
"I've never started a season so excited and I think the audience will have a wonderful time."
Seymour said the season is diverse and offers something for everyone.
"We don't like to be afraid of newer works because it exposes our audience to something different and something they may not be familiar with, but we also like to build on some of the traditional shows," did he declare.
"When planning the season, I was very concerned about variety. Each show is its own thing. If you are a subscription holder you will experience something new, something big and epic and smaller scale musicals and plays.
Prior to the start of the season, the venue will perform "Crooners and Country Cabaret" at 7:30 p.m. Thursday through May 21 and 2 p.m. on May 22.
The show will feature music from Tony Bennett, Frank Sinatra and Peggy Lee and country stars Johnny Cash and Dolly Parton.
Performers include Josh Duman and Megan Dumm of Ebensburg; Scott Getz of Revloc; Kelly Devett of Johnstown; and Altoona native Rick Herbster.
"We looked at singers that our audience would like and picked these five artists," Seymour said.
"There was no existing jukebox musical that included these five singers, so we decided to write one ourselves. It's not a musical that tells a story, but it gives biographical information on each of the singers.
Tickets range from $12 to $16.
The main season will kick off from June 16 to 25 with the musical "Nunsense."
What happens when a nun accidentally poisons 52 of her sisters with her cooking and then has to bury them all?
A wild whirlwind ensues in which the sisters decide that the best way to raise money for funeral expenses is to put on a variety show, so they take over the school auditorium, which is currently set. in place for the eighth grade production of "Grease."
Here we meet Reverend Mother Regina, a former circus performer; Sister Mary Hubert, the novice mistress; a streetwise nun from Brooklyn named Sister Robert Anne; Sister Mary Leo, a novice who is an aspiring ballerina; and the delightfully wacky Sister Mary Amnesia, the nun who lost her memory when a crucifix fell on her head.
"It's our nod to a more traditional musical, and it's been around for many years," Seymour said.
"The Hunchback of Notre-Dame" will be staged from July 26 to August 6.
The production tells the story of Quasimodo, the hunchbacked ringer of Notre-Dame, and his desire to one day be part of the outside world.
When he finds the courage to attend the Feast of Fools, he meets Esmeralda, a compassionate gypsy who protects him from an angry mob.
At the same time, Quasimodo's master, Archdeacon Dom Claude Frollo, and the new captain of the guard, Phoebus de Martin, fall in love with the beautiful girl.
Adding to Quasimodo's struggle is his derisive punishment of Frollo, who subjected him to years of emotional abuse.
As the three compete for Esmeralda's attention, Frollo embarks on a mission to destroy the gypsies and it's up to Quasimodo to save them all.
"This is the largest-scale musical ever performed by the showroom, and there will be a cast of 38 to 19 actors and a 19-person choir on stage throughout the show," Seymour said. .
"We also have an expert costume designer, Laura Hanchar, who has been working on these costumes for a few years. When she dresses a show, the costumes themselves become characters, and they're beautiful, evolved, and intricate.
The fast-paced thriller "The 39 Steps" will be presented from September 6 to 11.
In "The 39 Steps", a man with a boring life meets a woman with a heavy accent who claims to be a spy.
When he takes her home, she is murdered.
Soon, a mysterious organization called "The 39 Steps" is hot on the man's trail in a nationwide manhunt that ends in a death-defying finale.
"It's an Alfred Hitchcock, and it's a wonderful piece that we're passionate about," Seymour said.
"It will be appealing to our audience because it's a fun mystery."
The season will conclude with "Almost Maine" from October 11-16.
On a deeply cold and magical winter's night, the citizens of Almost – not organized enough for a city, too populated for a wilderness – experience the overwhelming power of the human heart.
Relationships end, begin, or change beyond recognition when strangers become friends, friends become lovers, and lovers turn into strangers.
Powered by the mystical energy of the Northern Lights and populated by humorous, clear, thoughtful and sincere characters, "Almost Maine" is a series of loosely connected tales about love, each with a compelling couple at its center, each with its own touch of witchcraft.
"It's one of my favorite pieces, and it's a lovely little piece that showcases couples and tells about different kinds of love," Seymour said.
"It's very sweet and poignant and really beautiful."
He hopes patrons will see the value in community theatre.
"If it's produced well and done well, it can be just as impactful as a professional theatrical experience," Seymour said.
"We hope they experience the same kind of thrill that any professional theater can give them."