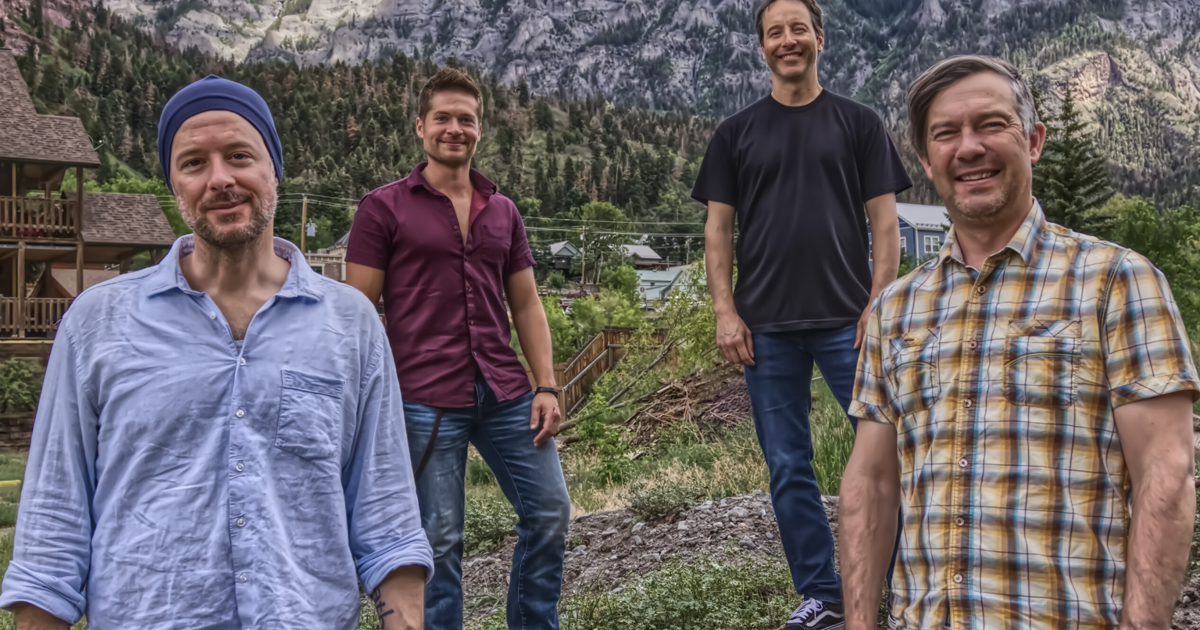 Opera announces winter concert and program of events | Culture & Leisure
Baby, it's gonna be cold outside, so come in and dance. The Sheridan Arts Foundation (SAF) has announced its winter concert and event schedule at the historic Sheridan Opera House, and it's a season of entertainment that promises to warm up those cold nights. Tickets for most dates go on sale starting today (Friday) at noon at sheridanoperahouse.com.
One of the brightest jewels in the sparkling crown of winter events is the holiday concert series, which for the nonprofit SAF is the biggest fundraiser of the year. Each year, the SAF schedules concerts and events for the week after Christmas that culminate in the New Year's Gala. The opera's public relations and marketing manager, Maggie Stevens, said the holiday series was funded through ticket sales, as well as donations from holiday patrons.
The holiday series will feature all the acts that had to be canceled last year, due to a spike in omicron COVID-19 cases in town. Denver Latin indie rock band Kiltro will be heating up the dance floor on December 27. Telluride's beloved Grammy-nominated Jewel will perform on December 2, and Yonder Mountain String Band will ring in the New Year with a pair of shows on December 30 and 31. Ticket buyers for last year's show received a separate email with a code to pre-purchase in front of the audience, Stevens explained.
The week begins with "Murder! At the Sheridan Opera House", a new way to experience opera on December 26.
"The one I'm most excited for is 'Murder! at the Sheridan Opera House, 'which is a murder mystery theatre,' Stevens said. "We're only selling 80 tickets, and it's going to be so much fun."
And, for fans of the late great Tom Petty, The PettyBreakers will play on December 29.
Stevens said that in reality, every event SAF hosts is a fundraiser, and the staff have their eyes set on a few achievable goals in their ongoing upkeep of the 109-year-old building.
"We are still conservative when it comes to major fundraising as we recover from the financial impact of COVID, but the building upgrades we will focus on specifically this winter and 2023 include the pouring of a concrete floor. cement in the basement," she said. "Not the sexiest project but definitely something we need. We have a really old wooden floor on a dirt floor which isn't the best. We could also really use a stage curtain for productions of the Youth Theater and the Theater for the Not so Young Finally, we are still working on additional LED lighting for the stage.
An event just around the corner will be the Telluride premiere of "The Dean's List," a ski film produced by local filmmaker and shredder Cedar Palmer. The film will screen on October 27 and will most certainly sell out, given that the Telluriders like to support local talent.
The Young People's Theater presents Disney's "Beauty and the Beast" from December 2-4, which theatergoers know to be the best in children's theater. Next, Jerry Joseph – Little Women, Jackmormons, Stockholm Syndrome – brings his emotionally authentic songs and intense performance style to the old December 10 stage.
January is a song of fire and ice with multi-instrumentalist experimental musicians Dirtwire on the 20th, the funk-electronica-soul grooves of the Magic Beans on the 21st, and this summer's Telluride Bluegrass Festival sensation Big Richard on the 26th. be that the inflatable will also make an appearance in the crowd (if you know, you know).
February is filled with everything from theater to comedy to folk. Buckle up for the ride, starting with YPT's "Chicago," Feb. 3-5, Brett Dennen and John Craigie on Feb. 8, folk legend Judy Collins on Feb. 9 with Jonas Fjeld and Chatham County Line, Jeb Berrier's Telluride Comedy Festival on February 2. 16-19, and the great Martin Sexton on February 23.
Stevens said no matter the season, there's something special about going to an opera performance in the winter.
"I think people love going to a concert at night, no matter what time of year, because that's part of the magic of Telluride," Stevens said. "Enjoy the breathtaking outdoors during the day, enjoy world-class entertainment at night. The theater was built in 1913 to provide a warm respite from the harsh realities of working in the elements all day, and this objective remained the same.
The Sheridan Opera House is part of the Colorado Opera House Tour, which highlights how it and four other Colorado opera houses – Central City, Tabor, Wright and Wheeler – exist today much as when they were first built. in the late 19th and early 20th century, Stevens explained.
"People are thirsty for conviviality, art and culture. We can provide those things," she said. "People are just choosing to be in the elements now with skiing and hiking. Some of our best nights at the opera start with people struggling out of a storm, covered head to toe in snow and diapers, then by the end of the night they're sweaty in a tank top after having danced their butts to the theater for a bluegrass show.
It's not just the bluegrass that moves the crowds.
"We also have some great non-bluegrass shows this winter, including Mo Lowda and the Humble and Keller Williams," Stevens said.
These March shows are on the 8th and 9th respectively, with Dopapod starting the month with a performance on March 1st.
There's a little more room for more shows, but with private events and rentals to nonprofits like KOTO, Telluride Gay Ski Week, Telluride AIDS Benefit, Telluride Theatre, Telluride Mountain Club and more, "We only have about six to eight more shows that could be announced once they're confirmed," Stevens said.
Ahead of April, there's another YPT blockbuster in store, this time "Peter Pan" from April 28-30.
Patrons can support the Sheridan Arts Foundation by becoming a Holiday Patron for an $8,500 donation. Guests are invited to an exclusive cocktail reception on December 26 and receive two VIP tickets to each holiday concert as well as a table for four on New Year's Eve with an open bar. Call SAF Executive Director Ronnie Palamar at 970-728-6363 ext. 1 to become a patron and get their exclusive tickets.
For tickets and more information, visit sheridanoperahouse.com.