On the Road: What to Do in Birmingham, Michigan
Detroit is experiencing a renaissance, with urban renewal projects that involve both new developments and the revival of long-vacant buildings. For travelers doing business in the city, a different kind of experience awaits in the northern suburbs of Birmingham.
The city is about 30 minutes north of downtown (think Plano and Dallas). When I arrived I felt like I had been transported to the set of a Hallmark movie, complete with a vintage movie theater, cigar lounge, and turn-of-the-century two-story house with a front porch. enveloping which had been transformed into a Japanese restaurant.
I stayed at the Daxton Hotel, a 151-room property that opened in April 2020. I would soon have the opportunity to hear about efforts to create a luxury experience a short distance from Motor City. As Birmingham Mayor Pierre Boutros would later tell me, "We've created the closest thing to Beverly Hills…and it's called Birmingham, Michigan.
During my three-day press trip, my itinerary was as diverse as the city's food scene. From Lebanese and Japanese to American and Italian, the dining experiences were like a spiritual journey into a food coma. My activities ranged from art and architecture to racing around hall M1 at 150 mph in a Dodge Challenger.
Day 1: Birmingham city center and nightlife
After a two and a half hour flight to Detroit and a scenic 45 minute drive, admiring Michigan's magnificent trees, I arrived at the front door of the simple but charming Daxton Hotel. The first thing I noticed was a geometric canopy that housed the bar and a whimsical sculpture of tree roots above reception.
Looking closer, I realized the roots were twisted to form two faces at each end. The hotel's art collection is impressive and includes more than 400 original pieces selected from around the world by Saatchi Art, including a unique piece in each of the 151 rooms.
After settling into my corner theater-view room, I took a quick five-minute walk to lunch at Social, a restaurant that offers New American cuisine. The main dining room, with its exposed ductwork and brick and wood finishes, creates a retro vibe; Weather permitting, the restaurant also offers outdoor and rooftop dining. I ordered a custom salad and the Gemelli, a creamy mix of Italian sausage, Calabrian chilli, truffled tomato and parmesan cheese.
Then it was time to offset the carb overload with a walk around town, window shopping at shoe stores, quaint cafes, a pet supply store, vintage clothing boutiques, and restaurants. top of the line. I ventured beyond the main street into a residential section that reminded me of Highland Park. In fact, I struck up a conversation with a local who told me she had lived in University Park for several years before discovering Birmingham.
Dinner that night was in the hotel restaurant and bar, Madame – her name is a mixture of the initials of the owner's children – Mark, Adam, Daxton (clearly the favourite), Alyssa and Maddox. The menu, concocted by top executive chef Garrison Price, features dishes ranging from Mission Fig Pizza or Octopus Busiate to Steelhead (one of Michigan's most popular fish) and Dry-Aged Duck for Two. I started with the tuna tartare (with bing cherries, avocado, amaranth, basil and yuzu), followed by a perfectly prepared Wagyu strip loin (with oxtail spicy, bone marrow and sweet Scotch bonnets).
Day 2: Art, architecture, wine and dinner
The next morning, I picked up where I left off: the food, with a breakfast of delicious fresh fruit, buttery and flaky croissants, and a decadent quiche.
From there it was a 15 minute journey to the famous educational community of Cranbrook, made up of a graduate art academy, contemporary art museum, science institute and preparatory school independent from kindergarten to 12th grade. Cranbrook alumni include actress Selma Blair, racing driver Robbie Buhl, Heisman Trophy winner Pete Dawkins, EA CEO Bing Gordon, Groupon co-founder Brad Keywell, politician Mitt Romney and d countless others.
Highlights of the tour included the Saarinen House, the art deco home of Finnish-American architect Eliel Saarinen and the crown jewel of Cranbrook's architectural treasures. It was the home of the Saarinen family of architects for over 20 years and where St. Louis Arch was designed by Eliel's son, Eero. Among other landmarks, Eliel designed Helsinki Central Station, the National Museum of Finland, Vyborg Station, and the Hvitträsk Kleinhans Music Hall.
My art-filled morning ended with a late lunch at Phenicia, founded and owned by Lebanese immigrant Sameer Eid, who first lived in Denton after arriving in America. Phenicia, now operated by Sameer's son, Samy, offers authentic Mediterranean cuisine with a Texan twist.
The menu is simple but packs a decadent punch. My fellow travelers and I started with sausages, hummus, arayes and baba ghannouj. Everything was spectacular and I could have stopped there, but Samy insisted that we continue, serving Prawns Gallaba, Kafta and Chicken Shwarma.
Things got really fun when he pulled out the ribs; it was clear that the Texas barbecue had struck a chord in Sameer's culinary heart. Dusted with a dry seasoning called Samy Spice (composed of paprika, garlic, salt, pepper and other spices), Phenicia's droopy ribs transported me 1,000 miles home to the Lone Star State. They could have been the best dish of the trip, and that's saying something.
After a nap and a workout in Daxton's gym, equipped with pelotons, treadmills, free weights, yoga mats, and more, I felt refreshed and ready for another meal. (Tough task, I know.) And this time it wasn't just an ordinary meal, it was an experience known as The Art of Dining, held at the Daxton once a month.
The brainchild of Price, the Daxton's executive chef, and Liz Martinez, director of beverages and services, the meal draws inspiration from the hotel's extensive art collection. It starts with a tour of some of the featured artwork that was reflected in the menu.
At the table, we were served Northern Spy Apple (burnt fig and local hazelnut) and Featherstone Flowers (poached egg, Bloomsdale spinach with vanilla vinaigrette), followed by Foraged Mushroom Terrine (matsutake, hen of the woods custard) and Roasted Lamb Saddle (with smoked red kuri squash, Brussels sprouts and pomegranate), and topped with Hubbard squash cream (allspice gelato topped with nasturtium).
From start to finish, the meal was truly a work of art.
Day 3: A Yacht Club, but for million-dollar cars
Unsurprisingly, I had no appetite for breakfast the next morning. Also, I was told that what I was about to do is best experienced on an empty stomach.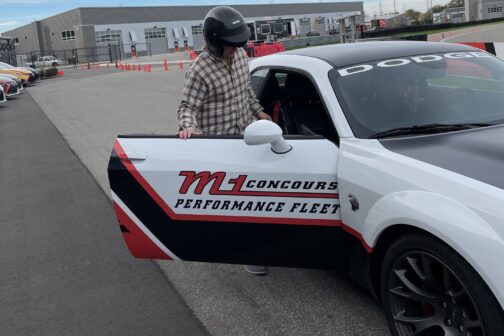 When you're in or around Motor City, riding in a good old American-made muscle car has to be the order of the day. And that's exactly what I did when I visited the M1 Concourse in Pontiac, about 20 minutes north of Birmingham. With nearly 300 garages housing vehicles worth millions, M1 Concourse is a yacht club for car enthusiasts. Every Saturday, the mechanics pull back the curtains on their car collections and roll their sports cars on the track.
The smallest garage in the M1 is just 560 square feet and sold for $186,000. All spaces are now off-market. But as long as you sign a waiver, you can get a taste of speed with a few laps near 150 mph as a passenger with a track driver. The thrilling ride gave me the adrenaline rush I needed before heading back to Dallas.
I packed my three days in Birmingham very much. If you have a little more time, I recommend a visit to the relaxing Rivage Day Spa and Churchills Bistro Cigar Bar. Whatever your itinerary, Michigan's Beverly Hills will not disappoint.
Author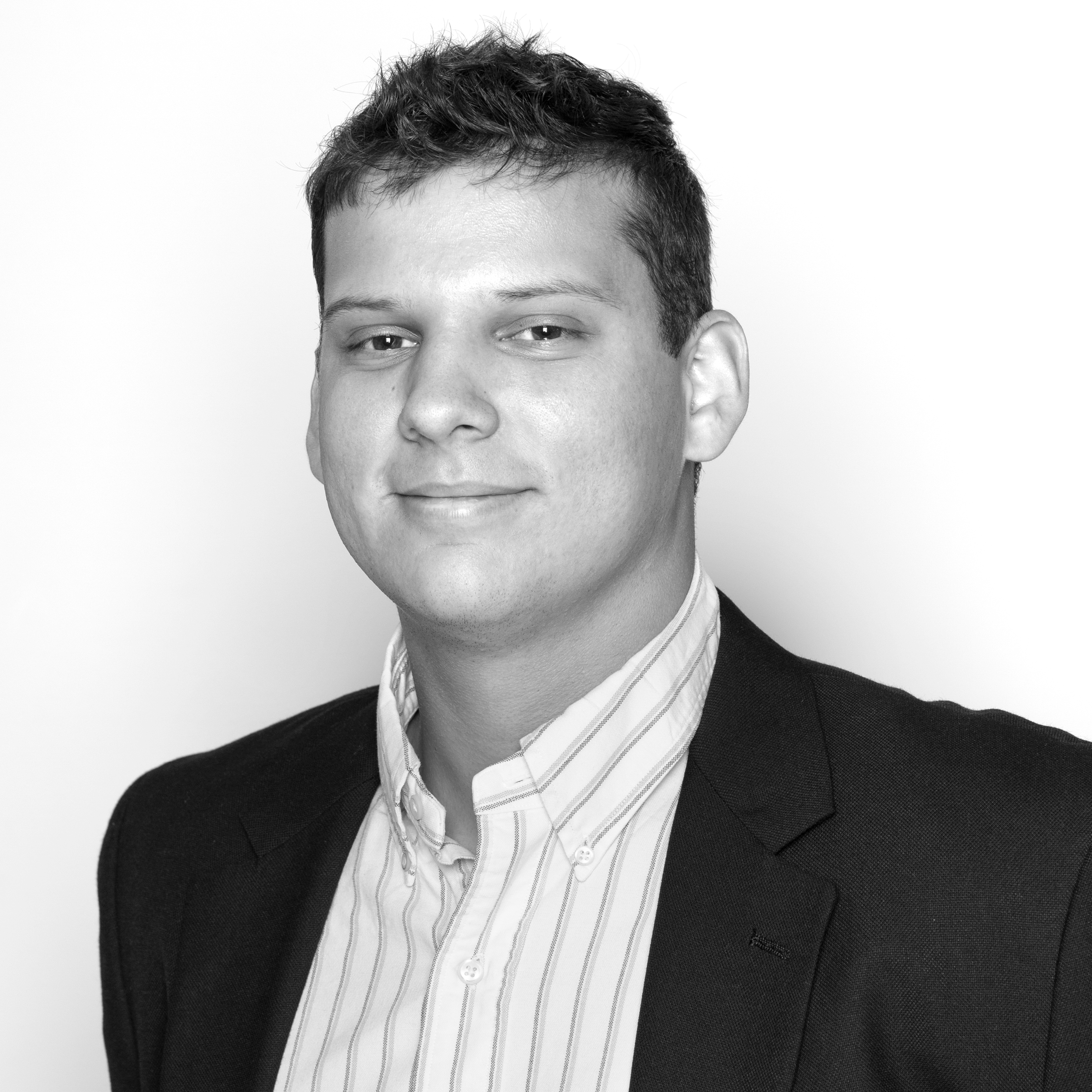 Ben Swanger is the associate editor of CEO, the commercial title of Magazine D. Ben manages the Dallas 500…