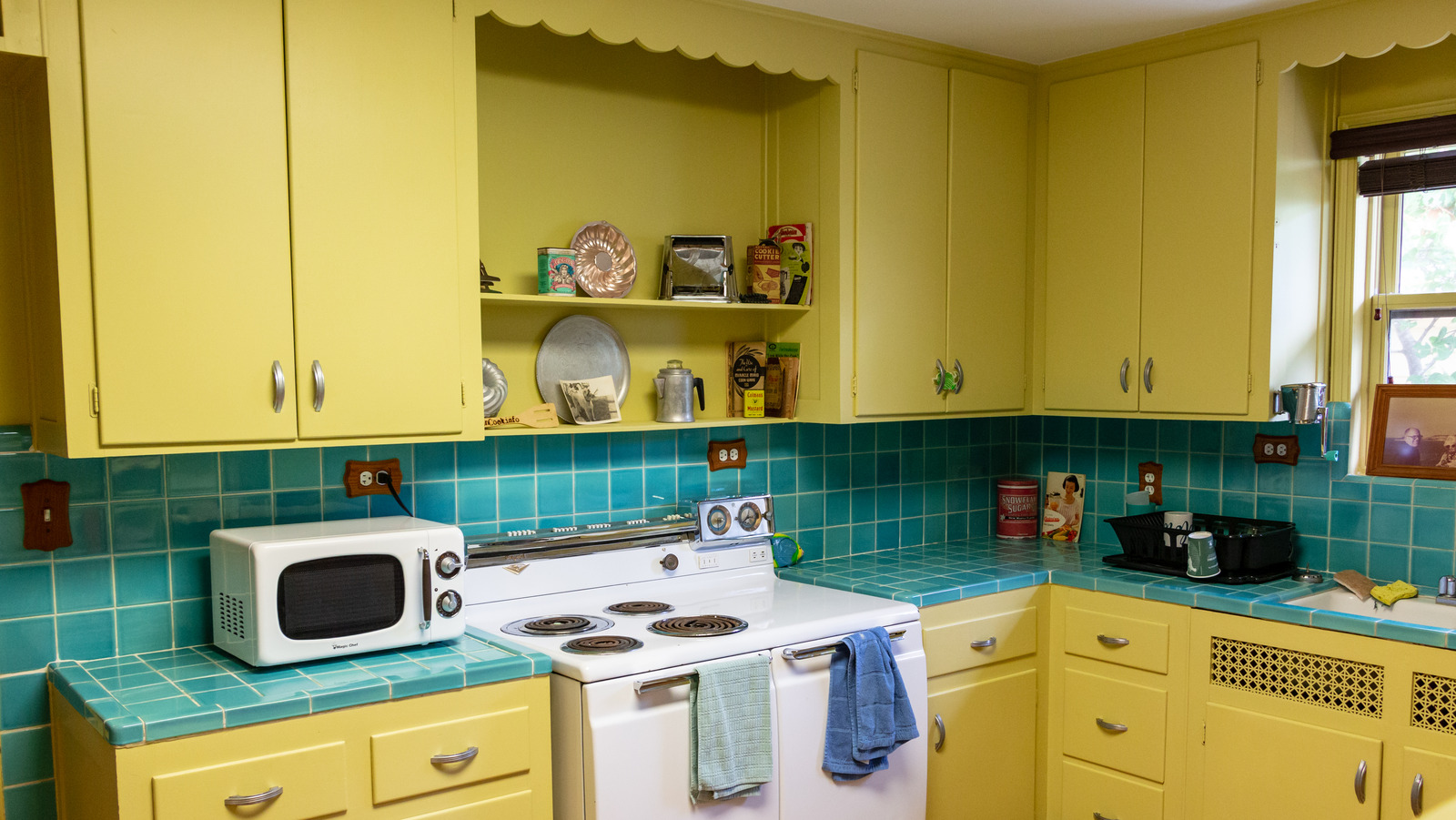 How to create a retro style kitchen
Your retro kitchen isn't complete without a well-laid table. Now is your chance to be eclectic with colorful aluminum mugs, Pyrex, milk glass, jadeite, and don't forget your Fiestaware. Taste of home has some fun facts about Fiestaware: the original colors were red, cobalt, light green, ivory, turquoise and yellow. In the 1950s, because interior design palettes changed, Fiestaware colors also changed, adding shades like pink, gray, forest green, and chartreuse. You could probably get away with any Fiestaware you like, but if you want to be legit, look for 50s shades.
Another colorful addition in the 50s were aluminum cups. The National Museum of American History says that these unique mugs came about when manufacturers were producing items meant to be enjoyed outdoors. Backyards were the thing and grilling was king. The aluminum made them quite durable and the colors made them fun. This is another item you can find when you antique or just go online and order reproductions. Whatever you choose, feel free to keep a placemat or display your rare retro dishes on open shelves. Even keeping them hidden and only bringing them out for guests is a great conversation starter.