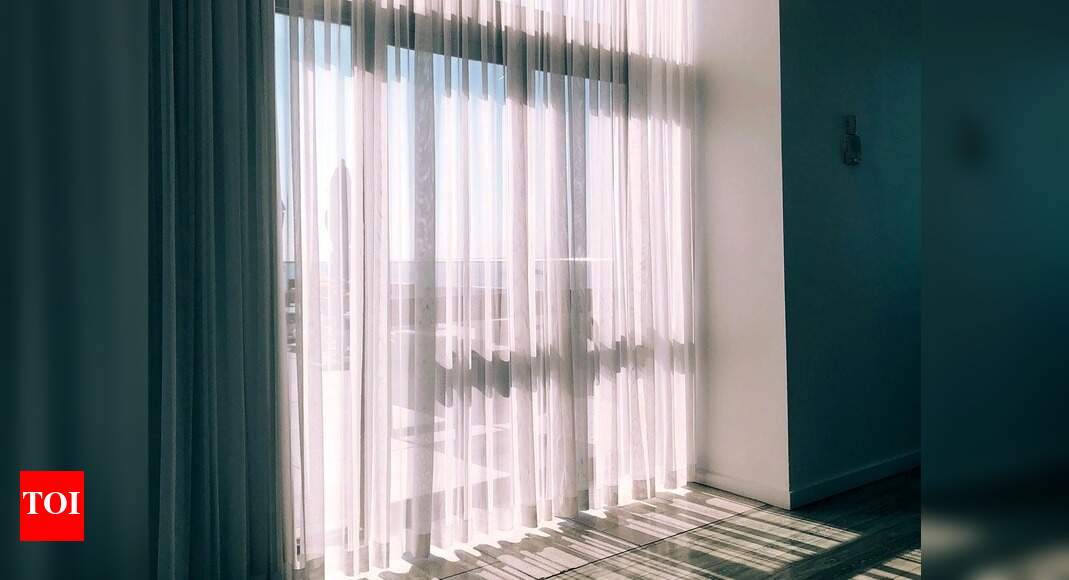 Curtain Design: Delicate Sheer Curtains That Filter Sun Rays | Most Wanted Products
Home furnishings like curtains add a textural appeal to rooms that can be seen as well as touched. For curtains, certain fabrics like velvet or tulle top the list for their respective, lightweight appeal. While a formal room is befitting beautiful yards of velvet, more modest homes and apartments can use sheer fabrics to add a whimsical and delicate appeal to windows and doors. Sheer curtains will also help bring in natural light, making your room bright and airy while providing rooms with privacy. Sheer curtains can easily be used as a screen on the windows during the day. Check out our sheer recommendations here-
Sheer white curtains are a classic choice that looks elegant and works well with all kinds of interior decorations. For rooms that do not have a direct light source, sheer curtains are the best option because they provide a screen for the room without blocking the light.

These lightweight curtains are made from a soft polyester mesh and look tasteful hanging on the window.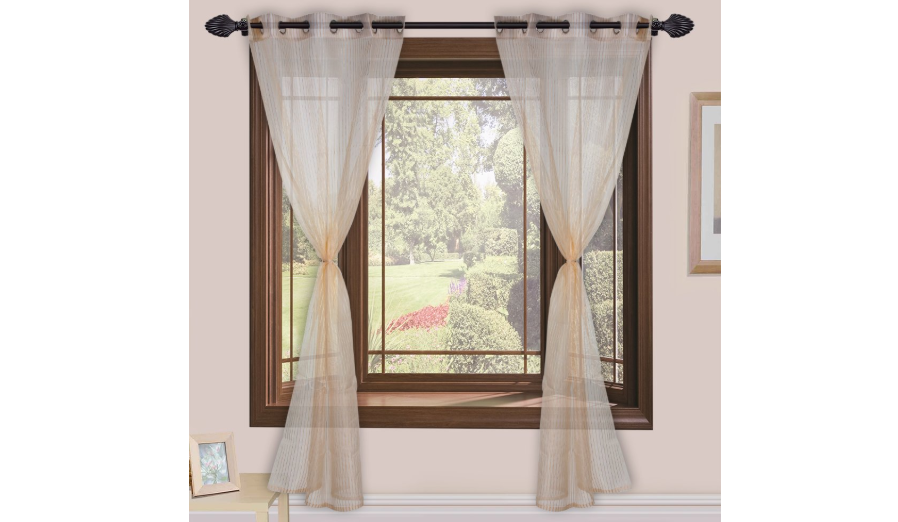 If white curtains are not your favorite shade, you can go for the shade of beige as this shade works as a neutral that goes well with all other colors. This sheer curtain design is available for windows as well as doors, ranging in size from 5 feet to 9 feet. The curtain features a grommet design, which makes it easy for home users to install.

These sheer curtains can also be matched with thick curtains to create an elegant and polished layered effect.

Congratulations!
You have successfully voted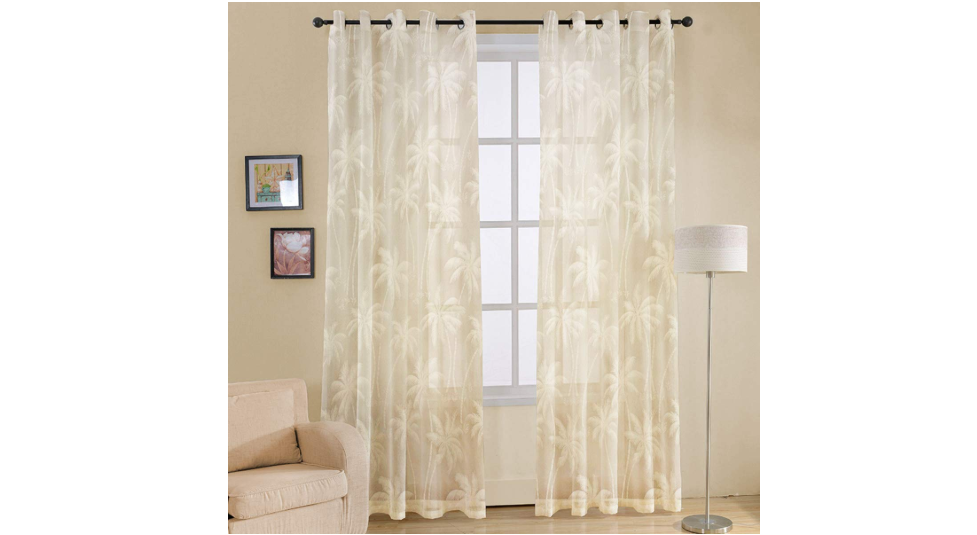 This cream sheer curtain is decorated with a fully embroidered pattern of coconut palms, which will give a tropical touch to your windows. The curtain set of two is available in three sizes, starting at five feet and going up to 9 feet.

This lightweight, sheer curtain can be combined with a heavier curtain of a similar design to bring lush appeal to any room. The curtain set is also available in a variety of patterns that individuals can choose according to their taste.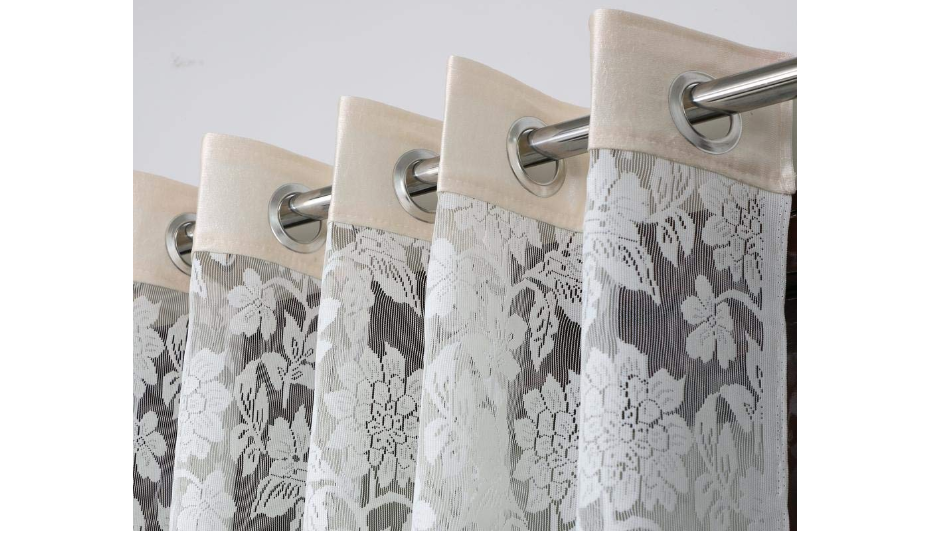 If you're looking for a dressier version of the sheer curtain set, consider these fabrics that come with an all-over floral design. This curtain design will give your room a romantic look and soften the look of windows. The curtains are made of a high quality polyester fabric and have an eyelet for easy installation.

By simply replacing the bulky curtains with these sheer curtains, you can successfully change the look of your room.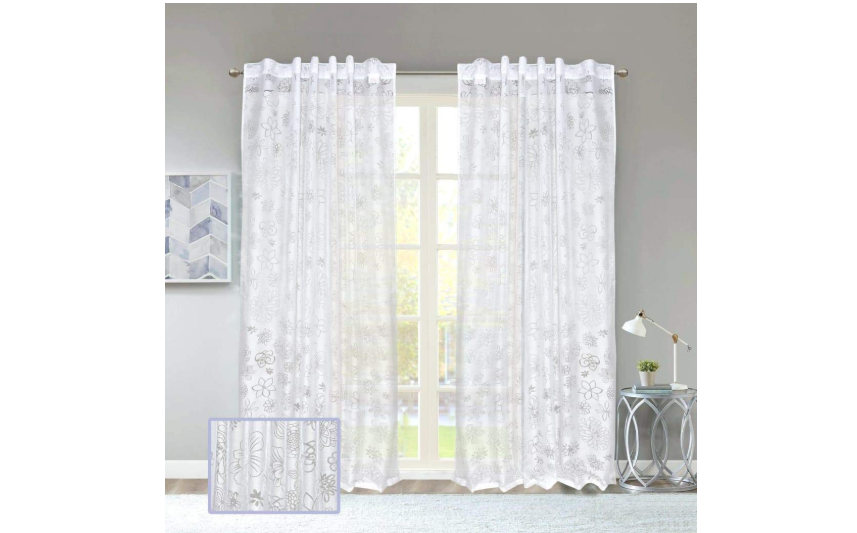 These elegant white curtains feature a devoured design that creates a beautiful effect of light and shadow when light falls on them. Whether it's your bedroom or even your balcony, if you're looking to make a change to a living space, consider these curtains that would enhance its beauty and also provide a screen for privacy.

These stylish curtains are available in sizes ranging from 5 feet to 9 feet.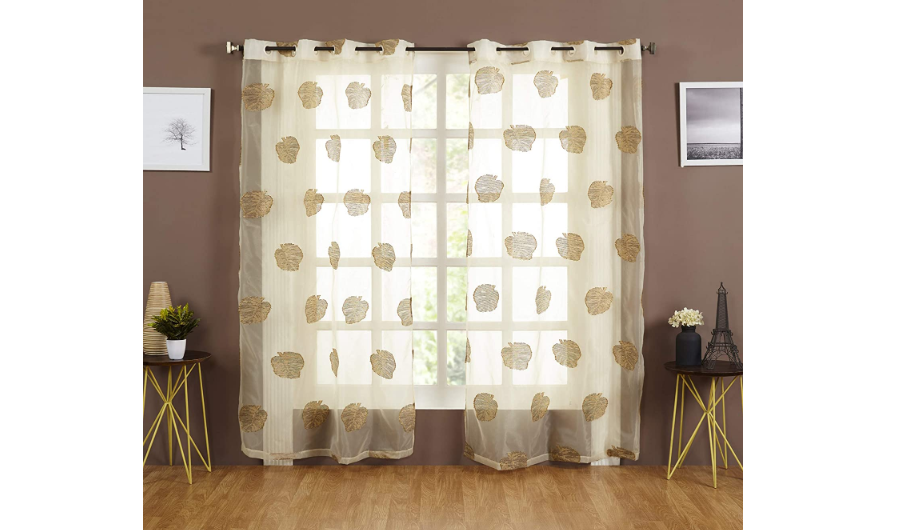 These sheer curtains feature a bold leaf pattern throughout and its panels soften the room and reduce outside heat without obstructing the view. With an elegant design of white and beige, these curtains would be the best choice for a living room where they can marvel.

This curtain set measures 7ft x 4ft, making it ideal for floor-to-ceiling doors and windows.
DISCLAIMER: Journalists from The Times of India were not involved in the production of this article.