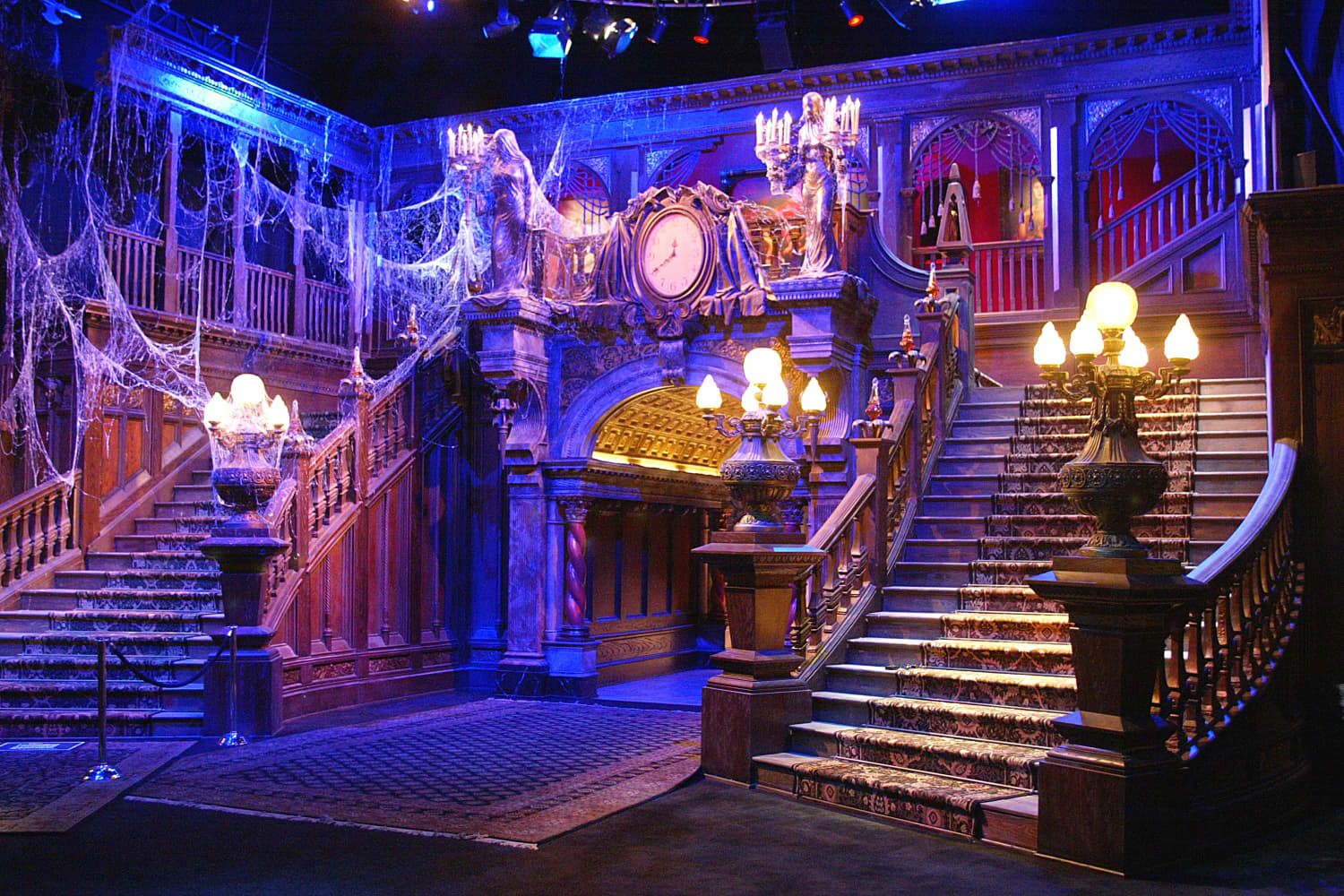 Check Out This DIY Haunted Mansion Themed Bathroom
We select these products independently. If you buy from one of our links, we may earn a commission. All prices were correct at the time of publication.
Halloween may still be a few months away, but it's never too early to get into the spirit of the season. TikTok user @arielsarts She did just that by renovating her bathroom to look like The Haunted Mansion at Disneyland. In her video, she shows the DIY process the way she did it.
First, she spray-paints her accessories, like her picture frames and flower pot, black. Then she paints her walls the same color before adding black and gold wallpaper. For the shower curtain, she hangs a purple one with a pattern of ghouls.
With large parts of the bathroom finished, she focuses on the details and fills the space with antique-looking pieces. For example, its shelves contain an elaborate tissue holder and a golden elephant statue, as well as a black lamp that resembles a set of candles. There are also plants to give more color to the room. On the counter there is a toothbrush holder, soap dispenser and candelabra, all also in black.
And finally, for the finishing touch, she hangs photos of the characters from the film, as well as portraits of Jack Skellington and Oogie Boogie from Tim Burton's "The Nightmare Before Christmas."
According to @arielsarts, she bought most of the items at thrift stores and flea markets, but the shower curtain, Haunted Mansion sign, shelves and removable wallpaper were all from Amazon. And as for where she puts all the bathroom clutter — meaning hair products, combs and towels — she said, "There's a lot of cupboards and drawers under the mirror."